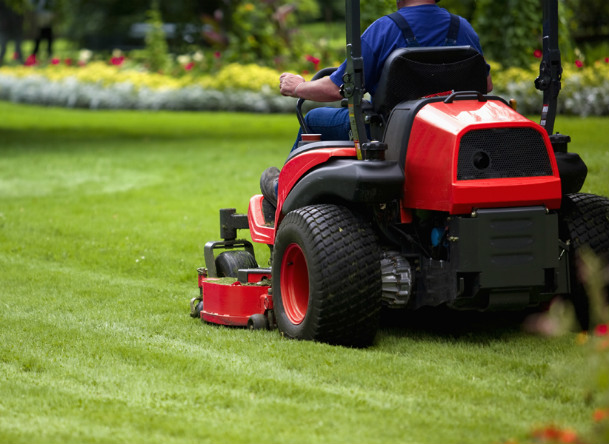 At One Planet Facility Services we recognise that outdoor environments are a manifestation of the care they receive. No matter the size, we can apply the required attention to your grounds to cultivate a lustrous, immaculate result. One Planet Facility Services endeavour to provide excellent maintenance and sustainable garden design to suit your needs. Whether you desire once-off landscaping or need regular maintenance services, our specialists will ensure that your grounds look their best.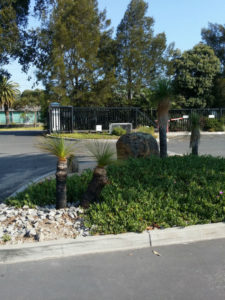 When it comes to ground maintenance services, the team at One Planet Facility Services uphold the highest standards of care and professionalism. We boast extensive expertise and experience with a range of grounds services, including:
Mowing and edging lawns
Maintaining trees and shrubs
Watering and fertilising
Controlling weeds
Sweeping driveways, footpaths and roads
Suppressing the spread of dust
Containing wildlife with fencing and other measures
Asset maintenance, including recreational facilities and swimming pools
The One Planet Facility Services Difference
There are several reasons why One Planet Facility Services is a superior choice for ground maintenance services in Sydney, Brisbane and Melbourne. We utilise sustainable technologies and methodologies to provide eco-friendly solutions. This means that we can reduce our consumption of natural resources and eliminate the use of hazardous chemicals. In addition, we offer a highly personalised service that meets your specific needs. We also maintain competitive rates that are in line with industry standards.
Request a Quote Today
At One Planet Facility Services, our friendly team uphold the highest standard of care and professionalism. Get in touch with us today  so we can learn more about how to help you. Alternatively, you can request a free quote.
Call now
1300 175 263

Visit our offices
Unit 1, 25 Centre Way, Croydon South, Vic 3136.

Business owners should have peace of mind knowing that their facilities are safe and are operating cost-effectively. Fortunately, the team at One Planet Cleaning can provide professional facility management services. Whether you require once-off grounds maintenance or regular waste and recycling solutions, we have you covered.