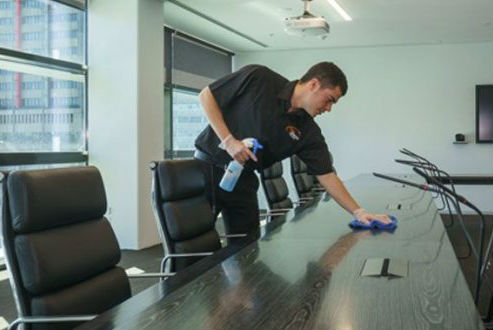 At One Planet Facility Services, we offer waste and recycling services in Melbourne, Sydney and Brisbane that allow us to manage your waste disposal and recycling requirements. Whether you want to reduce your waste output or improve your recycling processes, we can develop tailored programs that meet your needs.
You can rely on our waste and recycling services to improve the efficiency of your waste disposal while cutting down costs and reducing your impact on the surrounding environment. Our transparency and flexibility also means that we can accommodate changes in your organisation. We're confident that our specialists can help your business operate more cost-effectively.
Our Waste Related Services
The specialists at One Planet Facility Services offer multiple waste and recycling services, including:
General waste removal
Comingled recycling program and removal
Paper only and comingled recycling program and removal
Secure document destruction
Medical and sharps waste collection
We can also make various recommendations for improving the efficiency of your waste and recycling. For example, we believe that businesses should attempt to maximise recycled waste and minimise the production of general waste. This has the added benefit of reducing costs as your reliance on landfill waste is mitigated.
Book Our Services Today
If you require professional waste and recycling services in Melbourne, Brisbane or Sydney, you can rely on the experts at One Planet Facility Services to meet your needs. Learn more about our facility management services by calling (03) 9879 4160. You can also message us online for a prompt and informative response.
Call now
1300 175 263

Visit our offices
Unit 1, 25 Centre Way, Croydon South, Vic 3136.

Business owners should have peace of mind knowing that their facilities are safe and are operating cost-effectively. Fortunately, the team at One Planet Cleaning can provide professional facility management services. Whether you require once-off grounds maintenance or regular waste and recycling solutions, we have you covered.